If you are looking for the best place to meditate or meditation center, Come and learn to meditate for free with us here in Austin, Texas. In just a short meditation session, I will show you how to focus your attention on your breathing as well as other techniques to take your meditation experience to a whole new level. You will learn to use etheric healing tools to connect to higher states of consciousness through your etheric body. We all have an ability to meditate, but unfortunately routines of everyday life make us enslaved to our mind's survival instincts, distracting us from our real purpose in life which is love and sharing love-light with others surrounding us. Meditation sessions taken at Austin Meditation centers allow us to become more conscious, shifting our lower nature of ego to more self-awareness, presence, intuition, and form a compassionate connection to all around us. By being conscious of our thoughts and feelings, we create new reality as every thought and feeling influences actions that we take and consequences that build our destiny. The higher the frequency of your thoughts and feelings, the better reality you create.Through meditation you will learn to become more detached as the focus of meditation is shifting attention and connecting to a unified energy field around you rather than lower nature of your desires, illusion, and glamour that is fed by your ego. Physical effects of meditation include healing of the body, mind, and spirit. If you want to make changes in this world, then the changes must come from within.
My Experience – Meditation Support Tools & Sources
I discovered meditation at the age of 24 when I was working and trying to get through day to day life struggles like everyone else.  I was taking a trip through the California coast town of Carmel, and I began to stroll through some of Carmel's art galleries. One gallery that captured my attention was filled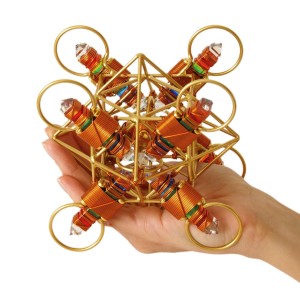 with futuristic style paintings. The owner explained that the paintings represented the good and bad in this world, and how we could make a difference and change things for the better. He then showed me the tool that he himself used for meditation, a Vajra. A Vajra is an etheric healing tool of sacred geometry design with a crystal inside. As I held the tool in my hand, we continued to talk about spiritual topics and he suggested that I check out Buddha Maitreya's teaching. With CD's and etheric healing tools, Buddha Maitreya offers healing to people through the power of meditation.I was a bit skeptical of the whole subject at first, but I took his advice and wrote down the information that he suggested. After I left the gallery and walked back to my hotel, I started to feel a strange sensation from holding the etheric healing tool. My heart felt full and open, much like the same sensation you would feel as if you had just fallen in love. It was an incredible feeling of fulfillment with myself and the world around me. What I later discovered was that the etheric healing tools open up an energy flow through our chakras, or wheels of karma, that are energy centers that force energy flow upwards to the heart center. Ever since that day, I vowed to continue meditating and making my life better every day.        My testimony video:                          https://www.youtube.com/watch?v=tRqFVs_ejm0
Why You Should Use Meditation Support Tools or Etheric Healing Tools for Meditation
There are many meditation centers out there in Austin, Texas that offer roads to the view-enlightenment-connecting with consciousness and letting go of ego. The problem that most people experience is letting go of thoughts, since we are so used to studying our mind with mind what is impossible. Some people travel far away to retreats to learn how to meditate, or isolate themselves for long periods of time, which is no longer necessary having the meditation supporting tools and cd's that Buddha Maitreya puts out. Since we do not have time to leave on meditation retreats, we still need to find a way to feed our body and soul with cosmic energy, or pranha-chi-ether as it's called in different cultures, in order to deal with daily basis situations at work, home, relationships, and so on.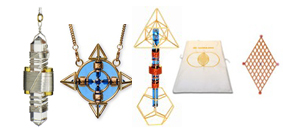 That is what etheric healing tools or Meditation supporting tools and cd's do, they give us an ability to heal ourselves from wherever we are at the present moment. People are always being trapped in an illusion of time and space, thinking that happiness lies some time somewhere  outside themselves instead of looking within themselves NOW HERE. There is a great saying: the ego says when everything will fall into place I will find peace, the spirit says may I find peace so everything falls into place. Do not wait for that moment because nothing ever falls in to place according to our ego unless you find peace NOW through your heart. Through meditation we let consciousness preside over our ego as a host rather than a guest therefore becoming more conscious and present in every minute life decisions. For example: thoughts and feelings =action=consequence=karma=present being. The tools and cd's that I have used for meditation energize us physically and spiritually, making us more self-aware as co-creator of peace on earth for us and others surrounding us. We can all change our reality to whatever we perceive, and as quantum physics already proves.